Keeping your home on trend can be dizzying. Let's face it, the design possibilities are endless. Houzz, the home design social media platform, announced their predictions for new design trends coming in hot for 2022. These insights were pulled from the millions of posts and interactions happening every day on their platform. We love helping with kitchen design in Evansville and Owensboro, so we picked our three favorite predictions related to the kitchen to give you a head start in keeping your home in style.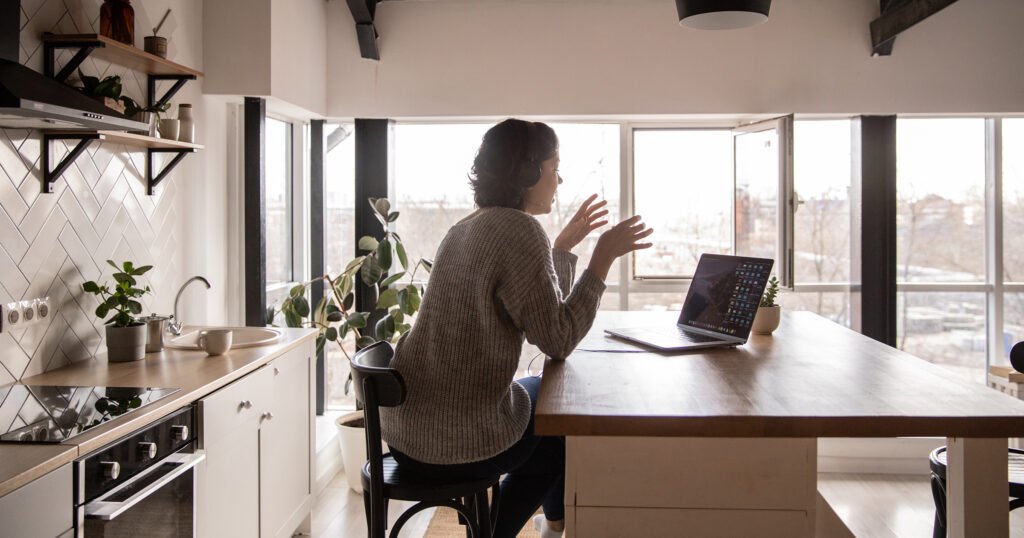 Windows, windows, windows
Innovative uses of storage continues to revolutionize some of the home's most-used spaces, including the kitchen. With more storage being created with pantries, kitchen islands and lower cabinets, the available space left on the walls leaves homeowners wanting to add more windows. Considering time spent at home has drastically increased since the start of the pandemic, adding more natural light to a room makes it feel more comfortable. Plus, all that natural light makes for great social media photos and videos.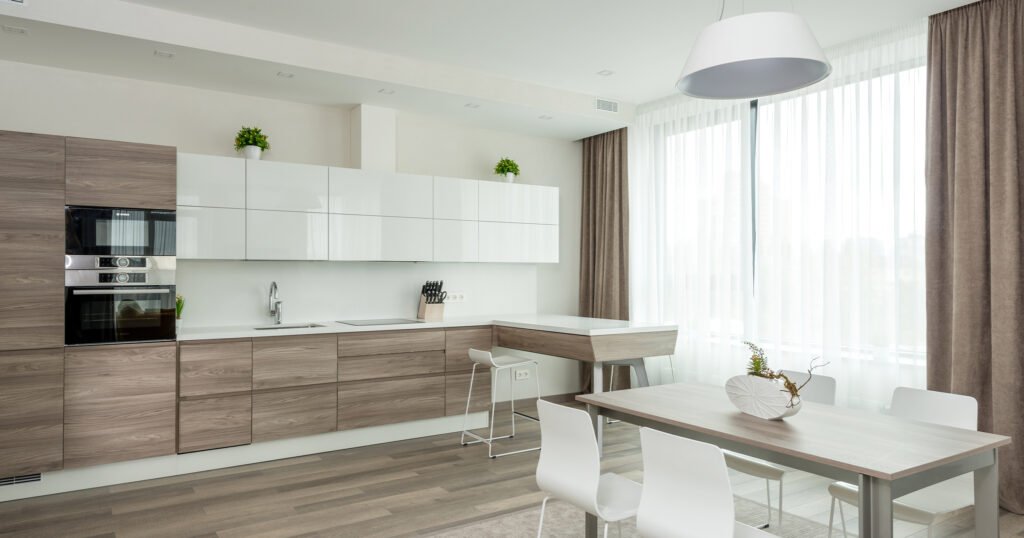 All-white kitchens have a little competition
Hands down, all-white kitchens continue to be the most popular design style. However, there is another style making big strides in the popularity department. Houzz reports increasing use of mixed cabinet design, organic wood and gentle paint colors. In fact, we're seeing this locally and have built several kitchen displays using the mixed cabinet design.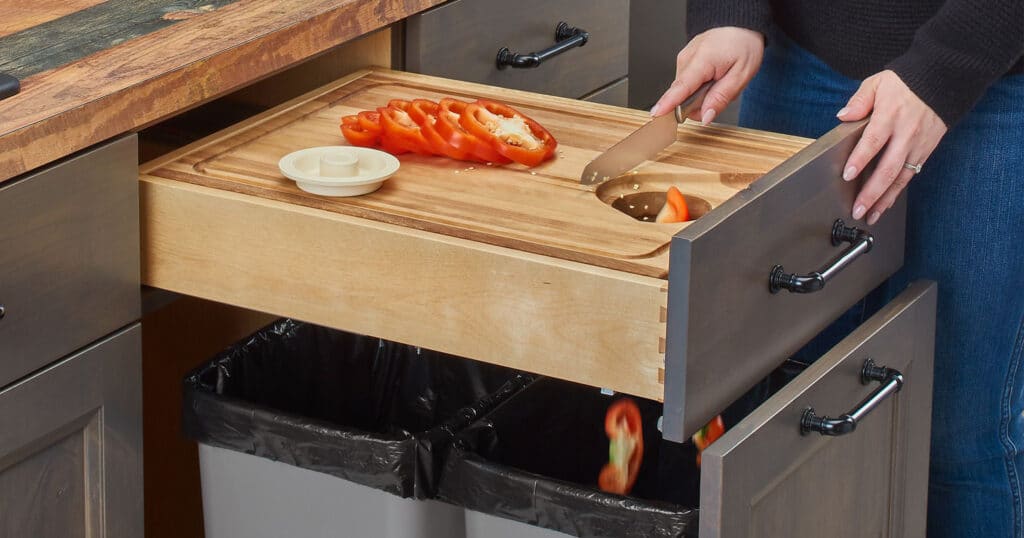 It's what's on the inside that counts.
More storage is a popular request when remodeling a space. With an increasing supply of creative storage solutions for the inside of cabinets, homeowners continue to incorporate dividers, pullouts and special shelving to store and access their stuff easier and more efficiently. The number of storage solutions available to homeowners is quite impressive including the cutting board drawer pictured above. Seriously, how cool is that?
Tell us your thoughts!
Connect with us on Facebook or Instagram and tell us which of these trends you want most for your kitchen. If you need help finding windows, cabinets or storage solutions to incorporate these trends into your home, contact us or visit our showroom at 4619 Lincoln Avenue in Evansville. We're the experts in kitchen design in Evansville and Owensboro, and we'd love to help you!